Environmental Consulting Services
Responsive, practical, and cost-effective solutions.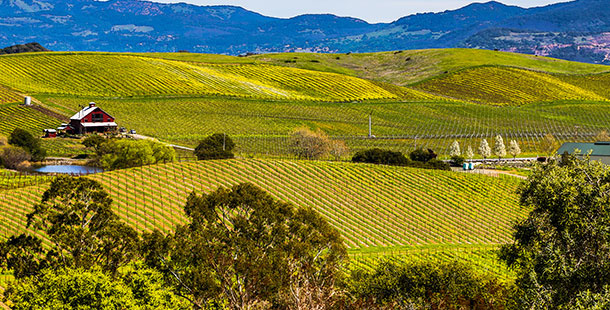 Environmental Geology Services specializes in providing practical, technically sound, and cost-effective environmental consulting services and solutions.
We are dedicated to our clients' needs and our approach is to work collaboratively with our client as a team member.
With a focus on developing and implementing innovative strategies, our goal is to deliver efficient and effective solutions that are, most importantly, responsive to our client's needs. 
EGS Provides the Following Services
Real Estate Due Diligence and Risk Management
Desk-Top Reviews
Phase 1 Environmental Site Assessments
Phase 2 Investigations
Phase 3 Remediation and Monitoring
Phase 4 Closure
Site Investigation and Cleanup
Indoor Air Sampling
Soil Vapor Encroachment
Soil and Water Sampling and Monitoring
Remedial Excavations and Systems
Hydraulic and Geologic Evaluations
Hazardous Materials
Wildfire Debris Removal and Sampling
Industrial Site Cleanup
Construction Site Waste Management
Landfill Profiling and Acceptance
Asbestos, Lead and Radon Screening and Abatement
Regulatory Compliance
Permitting and Database Management
Cost Recovery Services and Litigation Support
Health & Safety Plans
Soil and Groundwater Management Plans
Stormwater Management and Sampling
Wildfire Cleanup
Wildfire Debris Cleanup
Wildfire Asbestos Testing
Wildfire Soil Sampling
Final Reporting
Project Management and Consulting
Appropriate consulting, planning and management at the start and during the course of the project are critical elements of any successful environmental project regardless of the size. Environmental Geology Services begins the planning process during the development of the project's scope of work and while preparing our Professional Services Agreement. In this initial stage, we take the time to learn as much as possible about your project needs, budget objectives, scheduling requirements, third-party issues such as tenant concerns, regulatory requirements and other factors that are unique to each project and client.
Our many years of experience have shown that close coordination and ongoing communications with clients, as well as involved regulatory agency personnel and our subcontractors, throughout the project is the best approach. Our professional environmental consulting and management experience have proven to result in projects being completed on time and on budget, with satisfied clients.
Reach out to get started
If you have any questions about the services we provide, please reach out. We are happy to go over your needs and our approach to finding you the best solutions.
What our clients say
Our goal is to provide our clients with cost-efficient and dependable environmental services on an individual level. Should you have questions about our services, please feel free to get in touch with us. We are more than happy to answer your questions. View our list of clients and read their feedback. We look forward to working with you soon, and appreciate the opportunity.