We'll keep your projects in compliance  every step of the way.
EGS Provides the following services to support your environmental regulatory compliance.
Permitting and Database Management
Cost Recovery Services and Litigation Support
Health & Safety Plans
Soil and Groundwater Management Plans
Stormwater Management and Sampling
From Phase 1 Environmental Site Assessments, to site exploration, through site remediation and case closure, our clients are faced with a maze of ever-increasing and complex regulatory permitting and compliance requirements. Because of their many years of experience, Environmental Geology Services is able to negotiate the regulatory jungle to keep our Client's projects in compliance with the applicable regulatory requirements.
Environmental Geology Services provides our Clients with database management and cost recovery/claims support services who have projects involving investigation and or remediation of fuel Underground Storage Tanks (USTs) or other cleanup sites.
When proposing a scope of work to a regulatory agency, it is typical that a Work Plan and Health & Safety Plan be completed and submitted to agency review. These plans are available on site to personnel completing the work and provide emergency response protocols in the event of an accident or exposure to a chemical.
In some cases, once a contaminated site project receives case closure from a regulatory agency, a condition of closure remains on the deed of the property. EGS has dealt with this scenario many times and can prepare and implement Soil and Groundwater Management Plans during a site redevelopment or construction project to identify and manage residual contamination in compliance with the regulatory agency.
Environmental Geology Services can also assist industrial site properties with their Stormwater Management and SWPPP permitting and sampling services.
Project Management and Consulting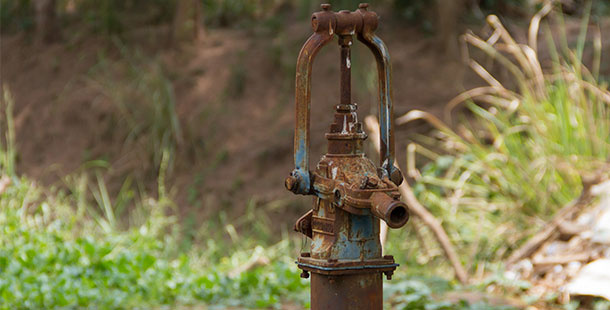 Appropriate consulting, planning and management at the start and during the course of the project are critical elements of any successful project whether small or large. Environmental Geology Services begins the planning process during the development of the project's scope of work and while preparing our Professional Services Agreement. In this initial stage, we take the time to consult with our Clients, and learn as much as possible about their project needs, budget objectives, scheduling requirements, third-party issues such as tenant concerns, regulatory requirements and other factors that are unique to each project and Client.
Our years of experience have shown that close coordination and ongoing communications with Clients, as well as involved regulatory agency personnel and our subcontractors, at the start of the project through finalization of work is the best approach. Our professional consulting and management experience have proven to result in projects being completed on time and on budget, with satisfied Clients.
Reach out to get started
If you have any questions about the services we provide, please reach out. We are happy to go over your needs and our approach to finding you the best solutions.
What our clients say
Our goal is to provide our clients with cost-efficient and dependable environmental services on an individual level. Should you have questions about our services, please feel free to get in touch with us. We are more than happy to answer your questions. View our list of clients and read their feedback. We look forward to working with you soon, and appreciate the opportunity.